Donate: You can support our work by clicking on the button below: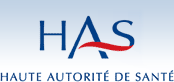 The HAS published a report on the certification of health websites in the last year (in French)
The report covers the period November 2007-November 2008, which corresponds to the first year of the partnership between HAS and the Foundation Health On the Net (HON). On 19th November 2008, 552 sites were certified by HON within the partnership.

These sites included the following categories; 25% of sites of organizations of health professionals, 23% of sites of health professionals, 13% of sites of health facilities, 10% of sites of patients' organizations and 5% of publisher sites dedicated to health information.
A satisfaction survey conducted by HON shows that French website publishers are aware of certification through two main sources of information: consultation with a certified health site (41% of them) and the Health Authority (36%). For them, the main contribution of the certification lies in gaining or improving credibility (92.11%), a provision in the rigor of the site management (75.65%) and health reporting (69 , 73%). A study was conducted by the HON and HAS and was aimed to assess the impact of certification on health websites. Of 165 sites evaluated during the initial request for certification, 56% did not comply because they did not meet one or more of the HONcode principles. Nonconformities most frequently observed with regards to the principles were principle 2, namely Complementarity, Confidentiality (principle 3), 4 dating, 7 transparency of funding and 8 honesty in advertising and editorial policy. Each of these principles was not respected by 20% or more of the sites. In most cases, this process of certification brings the sites to become compliant with the HONcode principles.
The report recalls the approach taken to establish good practices that must comply with the sites, and the reasons which led the HAS to entrust the certification of health websites to HON. It also recalls that the HAS broadcasts documents via its website for the general public "Internet health : Make the right choice "and health professionals "Internet health and your patients".


Report on the certification of health websites in the last year (in French, 308.14 Ko)




Autre articles liés à la collaboration HON - HAS :